Sam Salerno suffered a stroke in late May. He is home again, continuing therapy learning to speak again. All of Sam's friends send him our best wishes for a full recovery.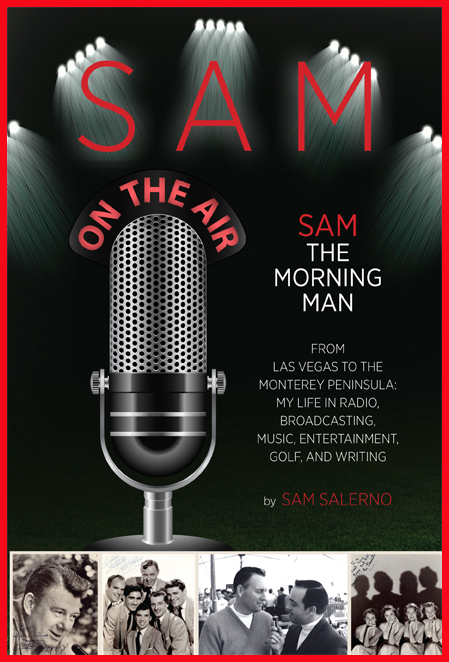 Sam Salerno has lived an interesting life, and spent much of it talking with, and writing about, people in the public eye. He got close to people we only know about from the headlines. He's one of those honest journalists who asks the questions we want answered, and doesn't try to make himself more important than the person he's interviewing. And he's done that on deadline for newspapers, and on live radio as
Sam The Morning Man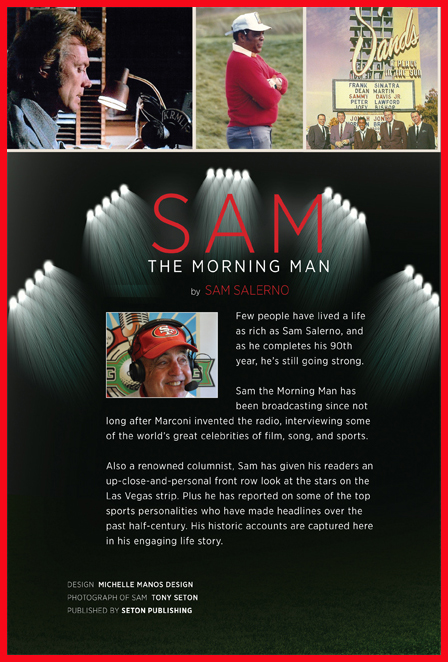 Sam Salerno's life story is a fascinating read, both because of the many interesting people he met and talked with and the events he witnessed. He was present as history was written by celebrities and sports legends.
Get your copy of Sam The Morning Man
at your local bookstore or from Amazon.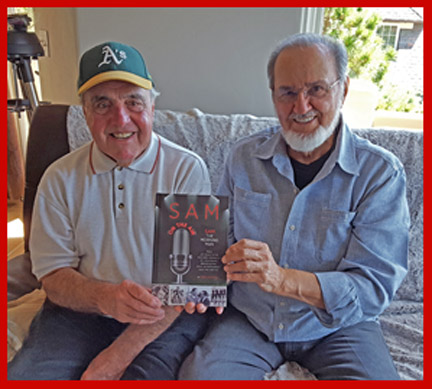 Considerable thanks goes to Michelle Manos of Michelle Manos Design, who polished the text and did wonders in marrying it with the myriad photos and other visual elements that brings Sam's life story so alive, and also to Al Estrada (at right, with Sam) who helped to make this book possible.

When Sam Salerno first called me, he sounded like an old friend, even though we'd never met. Sam has that effect on people, perhaps because he's a man without pretense. Some people learn that life is better lived by being your true self, but I got the feeling that Sam started life that way. I was pleased to get his story into print, and he made it easy. His professional and courteous attitude made this project even more worthwhile. Congratulations, Sam, and best wishes for another 90 years. -- Tony Seton
© Seton Publishing 2017 Contact Sam